By connecting us with your network, you can earn money through our
Referral Partner Program

.

You may use your sales and entrepreneurial abilities to build a new long-term earning stream with the Virtualcode Referral Program.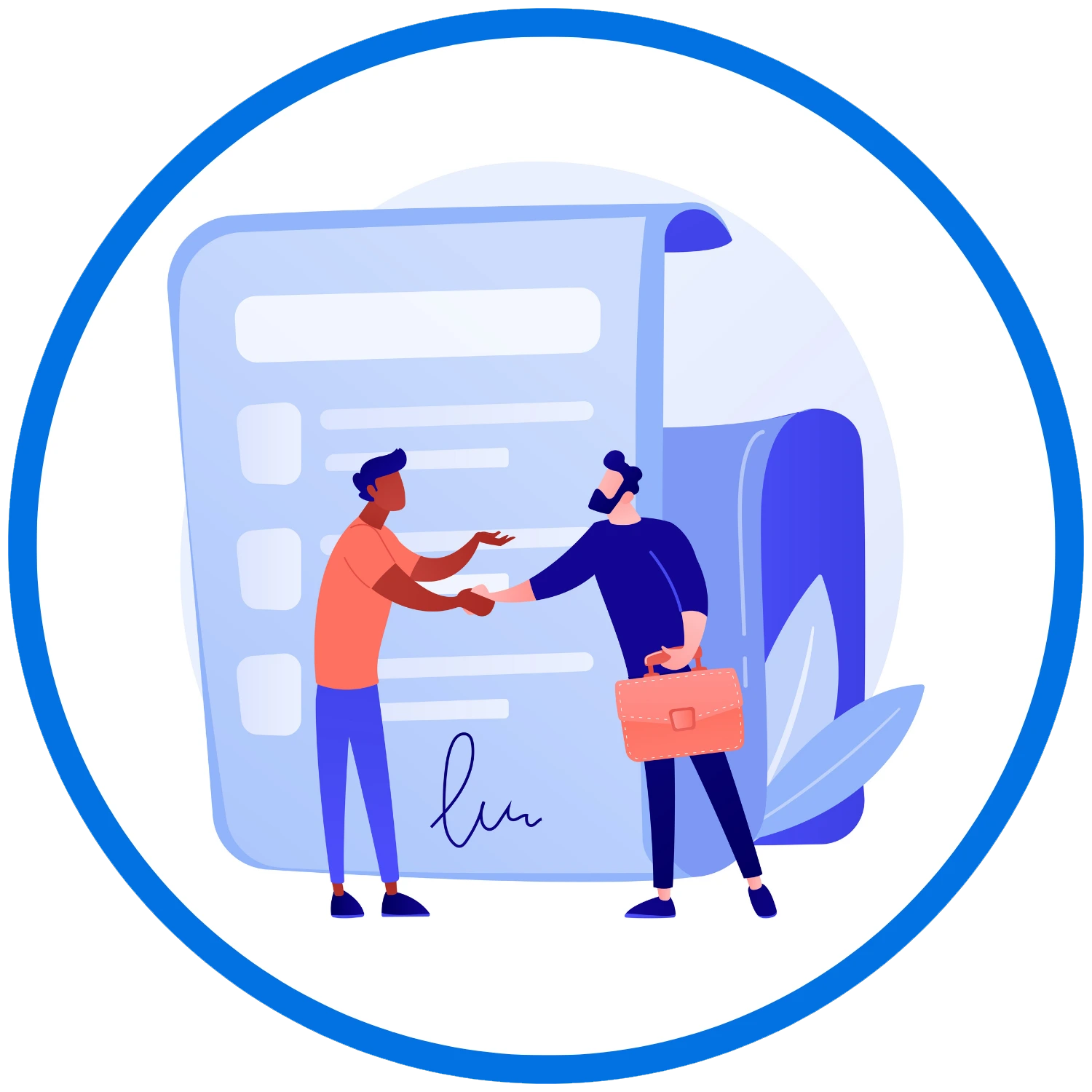 Virtualcode
Partner

Program.

Virtualcode has been providing world-class software, design, and marketing services to small and midsized businesses all around the world for the past three years. Our excellent client base grew largely as a result of regular referrals from our business partners. As a result, we've created our referral programme to reward our partners with recurring commissions in exchange for linking us with their business network.

The Virtualcode Referral Partner Program is a long-term revenue generator for the company. You will be paid a commission on all contract work that Virtualcode completes for your referred client as a member. The more substantial the project job, the more money you'll make.
From
Referral

Partners to

Business

Contacts.

The Virtualcode Referral Partner Program is designed to help our referral partners develop profitable, long-term business connections. We want to help and support you, so we provide our partners many hours of training on the high-quality development and marketing services we provide. You will leave your one-on-one meeting with a thorough knowledge of Virtualcode's work, allowing you to better target clients who will generate money for you. You join our professional network, which is motivated by quality, expertise, professionalism, and growth, as a Virtualcode referral partner.

Do you have any queries concerning the services we can provide for your network? Let's schedule an introduction call so that a Virtualcode expert can answer all of your questions and get you started recommending and earning right away.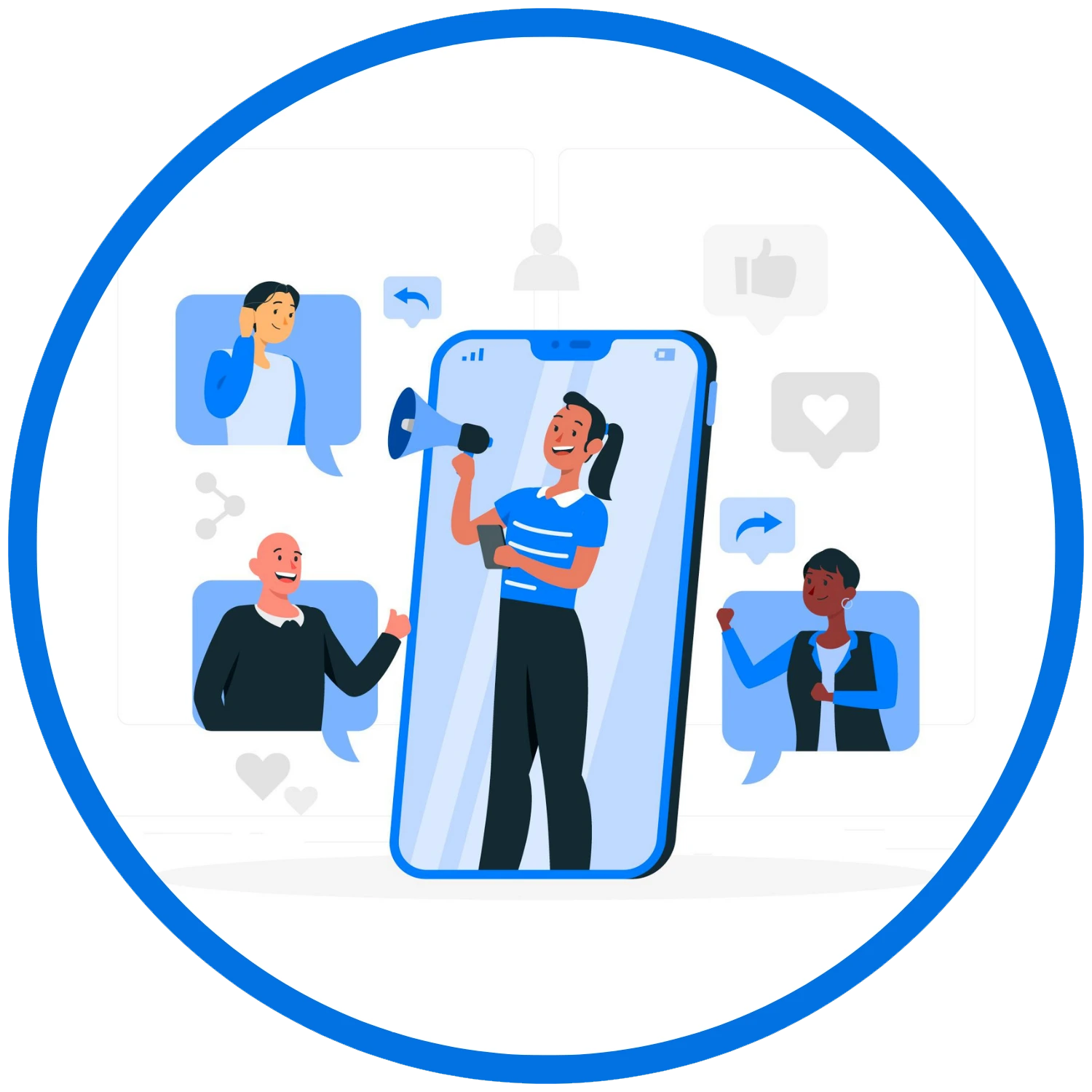 How to Get Your Referral Commission in
3 Easy Steps
To become a Virtualcode referral programme partner and receive your financial reward, follow these steps:
1
Join Our Referral Partner Program
Simply fill out the form below, and a member of our staff will contact you with further information about the programme and its terms.
2
Become a Referral Partner
After that, we'll send you a referral partner agreement that outlines all of the long-term benefits of your programme membership. You'll be an official referral partner once the agreement is signed.
3
Start Referring
All that remains is for you to submit the referral information. We'll contact the referral directly to complete the transaction. After that, you'll get up to 20% of the project's final figures.
As a Virtualcode Reference Partner, all you have to do is send us your referral, and we'll contact them to learn more about their goals and seal the deal. We will tell you once the client has signed with Virtualcode.
As a member of the Virtualcode referral partner programme, you can benefit from referring clients.
Services

and

Solutions

Designed to Help You Transform Your Company

Virtualcode's Software, Design, and Marketing Services are trusted by small and medium businesses across 15 industries for their software, marketing, analytics, and design needs. We can provide the following contacts based on your recommendations:
Web Development
Our designers can build a website from the ground up or improve an existing one.
Mobile App Development
To reach your target audience through app stores, our mobile developers create specialised mobile solutions.
Graphics Design
We create eye-catching pictures to effectively communicate your brand's message online.
Digital Marketing
Our marketing team creates individual marketing plans depending on the objectives of each client.
Search Engine Optimization
Our low-cost SEO services enable you to visualize your financial situation and make smarter business decisions.
Support & Maintenance
We will help you with the Maintenance, Support, Improvements, Upgrades, technical assistance.
Virtualcode provides high-quality services at a low cost to our customers. Connect us with your contacts, and we'll pay you for all the project work we do when we sign a deal.
FREQUENTLY ASKED QUESTIONS
FAQs

About the Referral Program
Anyone in the industry is welcome to share their contacts and earn money by referring clients.
Quarterly commission payments will be made to you.
Every quarter in which Virtualcode earned payment from the client referral, you will be paid 30 days following the end of the quarter.
Yes. For the first two years of our contract, as our referral partner, you will also benefit from any other deals we may close with the client.
No. For the first two years of our partnership with your referred prospect, you will be paid your commission.
Yes. Contact us and we'll figure out the specifics of your contract.
There is no limit. We encourage you to recommend us to as many other businesses, friends, and associates as you like.
No. You can continue sending us your prospects without taking any more actions once you've been added to our referral partner programme.
Please contact us if you'd like to join the Virtualcode Referral Partner Program.
To join the Virtualcode referral programme, please contact us. Please complete the form below.