Design Highly
Functional Apps

while focusing on the

End Experience.

We specialize in developing highly functional mobile apps that prioritize the end-user experience. Our team of experts works tirelessly to ensure that every app we create is intuitive, easy to use, and optimized for maximum user satisfaction.
Our team of experienced developers has a track record of success in developing high-quality mobile apps across a wide range of industries. We specialize in creating apps for iOS and Android platforms, and we stay up-to-date with the latest industry trends and technologies to ensure that our apps are cutting-edge and effective.
Native Apps
Specific apps that offer a seamless user experience optimized for the device's hardware and software capabilities.
Hybrid Apps
Built using web technologies and wrapped in a native app container to enable access to device features.
Web Apps
Web apps are browser-based and don't require installation, making them cross-platform.
Social Media Apps
focus on connecting people and sharing content through social networks, such as Facebook, Twitter, and Instagram.
E-commerce Apps
enable users to browse and purchase products online, ranging from large retail apps to small niche marketplaces.
Gaming Apps
Gaming apps vary from puzzles to multiplayer games with stunning graphics.
Working Process
we believe that transparency and collaboration are key to delivering successful mobile app projects.
That's why we follow a well-defined working process that ensures timely delivery, continuous communication, and efficient project management.
Discovery
We gather insights on your business goals, target audience, and requirements.
Development
Our developers use the latest technologies to build your app and ensure its robustness and security.
Design
Our experienced designers create wireframes and prototypes to bring your app idea to life.
Deployment and Support
We work with you to publish your app, provide ongoing support, and make future improvements to ensure its success.
What Technology We are using for our
valued

Customers

Transforming your business with state-of-the-art mobile app development technology.
PACKAGES
Choose the package as per your need
Basic
One app platform

Basic UI/UX design

3-4 screens

Basic functionality

Testing & deployment
Standard
Both iOS & Android platforms

Custom UI/UX design

5-7 screens

Advanced functionality

App store optimization

Third-party API integration

Testing & deployment
Premium
Both iOS & Android platforms

Custom UI/UX design

10+ screens

Advanced functionality

App store optimization

Multiple third-party API integration

In-depth testing & deployment

Maintenance & support
Virtualcode was great and had a very good understanding as to what I wanted, I will highly recommend and hopefully will work with him again in the future.

Vincent
madetopconsulting.com, USA
Virtualcode did a really great job for me! They communicated well, They understand what I wanted and I would highly recommend virtualcode for your projects.

Ravindra Sai
Skylemedia.com, India
Virutalcode work is awesome! They understood everything I needed and did it perfectly! I will be getting all of my sites with virtualcode.

Alix Moore
Billionhairclub.com, USA
Highly Recommended! Every time impresses with his work & dedication. Definitely gonna come back again for all my other projects. Love it.
Tharun
10xvisionmedia, India
HIGHLY RECOMMEND! Provide excellent service and communication. He was able to work with me and my lack of knowledge of websites.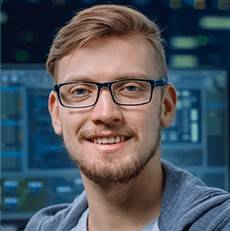 Charlie Wilson
Absolute Visuals, USA
FREQUENTLY ASKED QUESTIONS
FAQs

About the Mobile App Development
The timeline for mobile app development varies depending on the complexity and scope of the project. A simple app with basic functionality can take around 2-3 weeks, while a more complex app with advanced features can take up to 1-3 months or more.
The cost of mobile app development varies based on complexity and scope. Basic apps can cost ₹10,000-50,000, while complex apps can cost ₹100,000 or more. Contact us for an accurate cost estimate based on your requirements.
At Virtualcode, we develop mobile apps for both iOS and Android platforms. We use the latest technologies and programming languages to ensure that your app is optimized for the platform and provides a seamless user experience.
Yes, we can help with submitting your app to the relevant app stores and ensuring that it meets all the technical and compliance requirements. We have experience working with Apple's App Store and Google Play Store and can guide you through the process.
We provide ongoing support and maintenance after the app launch to ensure that it remains up-to-date and optimized for performance. We also offer bug fixes and feature updates based on user feedback and analytics to enhance the app's user experience and functionality.
We have a dedicated team of quality assurance specialists who conduct thorough testing on your app before launch. We use various testing methods, including manual testing and automated testing, to ensure that the app is free of bugs, glitches, and errors.
Yes, we follow SEO best practices to ensure that your app is optimized for search engines. This includes using relevant keywords, creating a user-friendly interface, and ensuring that your app is easily discoverable and accessible to your target audience.
Yes, we can integrate third-party APIs such as payment gateways, social media platforms, and location-based services into your mobile app. This can enhance the app's functionality and provide a better user experience.
We use various analytics tools to track user engagement, behavior, and feedback. This includes app store analytics, user feedback, and in-app analytics. We provide regular reports and recommendations based on the data to improve the app's performance and user experience.
Yes, you will have full ownership of the app after development. We provide complete source code and all necessary files to ensure that you have full control and ownership of your app.
Transform your business with our app development expertise.