Your Reliable
Website

Design

and

Development

Service Company.

Web design and development services that are personalized to your organization's success. Attract a lot of attention to your website and make your opinion heard.
Be your web project. It's all up to you. We listen to your needs at virtualcode and work together to create online solutions that engage and convert your audience. The following are some of the services we provide for custom web development:
Business Website
We create unique websites that convert visitors into paying clients. Our web design team produces websites that are targeted to your company's specific demands and objectives.
E-Commerce Website
We design online stores that work on a variety of devices. Our designers will create a simple shopping experience for your customers, ensuring that they return.
Online Teaching Website
Responsive web design is a web design strategy that allows site content to be automatically formatted for the device being used to view it by the user with different devices.
NGO Website
Secure creates and manages WordPress platforms ranging in size from small to large, with millions of monthly page views.
Food Order Website
The value of effective SEO is noted by our website developers. We use suitable SEO - friendly coding approaches on every site.
Listing Website
Our cloud-based platform is designed to provide great performance, as well as nightly backups and strong security. Hostinger is one of our service providers.
Working Process
Process of Website Design and Development that is Detailed
Our Low-Cost Web Design & Development services explore several layers of Web Development to ensure that your website is designed for both beauty and functionality.
Discovery
We begin by learning about your brand and business goals, as we do with many of our web design approaches.
Design Phase
Before website development, a web design mockup is generated for your evaluation and approval.
Review
The web design is subsequently completed by our developers, who incorporate the functional elements of your choice.
Launch & Quality Testing
We always include a testing stage to ensure that your site is running, after that, we Go Live!
What Technology We are using for our
valued

Customers

It might be challenging to choose the proper stack. Our web development experts will walk you through the process of selecting the finest technologies for your unique website development.
PACKAGES
Choose the package as per your need
One Page
Content Upload

Single Page Website

Mobile Responsive Design

Domain

Hosting
business
Content Upload

Up to 5 Page Website

Mobile Responsive Design

Domain

Hosting
ECommerce
Content Upload

Requires Features

Responsive Design

Domain

Hosting
Virtualcode was great and had a very good understanding as to what I wanted, I will highly recommend and hopefully will work with him again in the future.

Vincent
madetopconsulting.com, USA
Virtualcode did a really great job for me! They communicated well, They understand what I wanted and I would highly recommend virtualcode for your projects.

Ravindra Sai
Skylemedia.com, India
Virutalcode work is awesome! They understood everything I needed and did it perfectly! I will be getting all of my sites with virtualcode.

Alix Moore
Billionhairclub.com, USA
Highly Recommended! Every time impresses with his work & dedication. Definitely gonna come back again for all my other projects. Love it.
Tharun
10xvisionmedia, India
HIGHLY RECOMMEND! Provide excellent service and communication. He was able to work with me and my lack of knowledge of websites.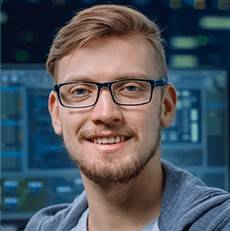 Charlie Wilson
Absolute Visuals, USA
FREQUENTLY ASKED QUESTIONS
FAQs

About the Web Design & Development
Web development refers to the process of building and maintaining websites using various programming languages, frameworks, and tools.
There are two main types of web development: front-end development, which focuses on the user interface and user experience, and back-end development, which deals with server-side programming and database management.
Some of the most popular programming languages for web development include HTML, CSS, JavaScript, PHP, Python, Ruby, and Java.
A static website is made up of fixed web pages with fixed content, while a dynamic website uses server-side scripting and databases to generate content on the fly.
Website development time depends on design complexity, size, and team experience. Simple websites take weeks, while custom ones can take months.
Web development cost varies with the project's scope and complexity, team experience, and location. Get an accurate estimate by working with a professional team.
The time required to develop a website varies depending on the complexity of the project. A simple website can take a few weeks, while a more complex website can take several months.
Yes, we offer website maintenance and support services to ensure that your website remains up-to-date and functions smoothly. We can also provide ongoing support for any technical issues or updates that may arise.
Grow Your Business and Build Your Website or Application With us.